Product Overview
This policy provides a lump sum payment should the Insured person suffers from illness as defined in the policy. The lump sum paid in addition to any other insurance policies will lighten the financial burden of the high incidental expenses.
Coverage
Cancer
Heart Attack
Stroke
For more information on PACIFIC Critical Care, please refer to the Brochure and Product Disclosure Sheet.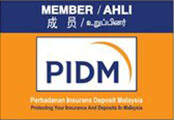 The benefit(s) payable under eligible certificate/policy/product is(are) protected by PIDM up to limits. Please refer to PIDM's TIPS Brochure or contact The Pacific Insurance Berhad or PIDM (visit www.pidm.gov.my).
Questionnaires and Forms
Medical Claim Forms