Product Overview
This policy is an excess major medical insurance product and provides a "Top-Up" cover to other medical hospitalisation and surgical insurance policies. It is a policy of last resort which will only make payment after all avenues of compensation from other medical insurance policies have been fully utilised. This product also provides Hospital Admission Assist for insured persons from the age of sixty-one (61) years.
Coverage
Hospital Room and Board
Intensive Care Unit
Hospital Supplies and Services
Surgical Fees
Anaesthetist Fee
Operating Theatre
Pre-Hospital Specialist Consultation
Pre-Hospital Diagnostic Tests
In-Hospital Physician Visit
Post Hospitalisation Treatment
Ambulance Fees
Nursing at Home
Organ Transplant
Outpatient Cancer Treatment
Outpatient Kidney Dialysis Treatment
Key Features
Renewal up to age eighty (80) next birthday and the last entry age is sixty-five (65) years.
No Specified Illnesses
With a reasonable deductible per disability, the premium is made affordable for everyone.
Hospital Admission Assist for approved panel of hospitals from the age of sixty-one (61) years –convenient claims.
For more information on PACIFIC Medi-Major Plus, please refer to the Brochure and Product Disclosure Sheet.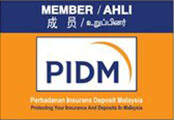 The benefit(s) payable under eligible certificate/policy/product is(are) protected by PIDM up to limits. Please refer to PIDM's TIPS Brochure or contact The Pacific Insurance Berhad or PIDM (visit www.pidm.gov.my).
Questionnaires and Forms
Medical Claim Forms