Scope of Coverage
The Public Liability insurance covers your legal liability to a third party as a result of an accident happening in connection with your business operations. The insurance indemnifies you against all sums which you become legally liable for damages and claimant's costs and expenses in respect of:
Bodily injuries including illnesses to any person
Losses or damages to property
Legal expenses incurred in your legal proceeding defence
For detailed information, please refer to TPIB Public Liability Insurance Policy.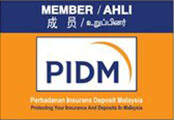 The benefit(s) payable under eligible certificate/policy/product is(are) protected by PIDM up to limits. Please refer to PIDM's TIPS Brochure or contact The Pacific Insurance Berhad or PIDM (visit www.pidm.gov.my).